Red Bastard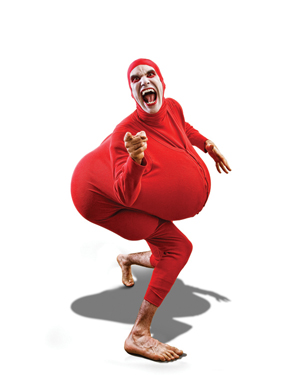 Red Bastard is a dangerous, seductive, comedy-monster! His mission: to charm, disarm, shock and seduce. His target: you! Anything can happen in this interactive master class, in which America's premiere buffoon becomes an elitist movement teacher who instructs us on "the theatre of life." 
"Very, very funny." - NY Times
"One of the premiere clowns of our time." - Gothamist
Showtimes
Sep 10 - 8:30 PM
Sep 12 - 1:00 PM
Sep 13 - 10:30 PM
Sep 17 - 6:55 PM
Sep 19 - 5:35 PM
Sep 20 - 3:15 PM
Read the PLANK Review by Dina Del Bucchia.
Read the PLANK Review by Lianna Walden.